Vicki came to Individualise initially for help with her online newsletter. After working with us, she realised that she needed a consistent brand across all her online and printed material.
A visual identity was created that gave clarity to the four main sections of Vicki's business: Pregnancy, New Mums, Beyond Babies and Menopause. Colour schemes were kept consistent across social media and branding to help inform future design work.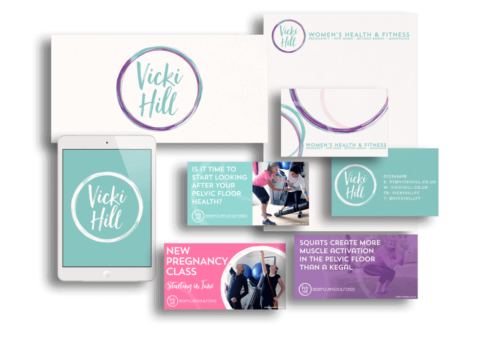 We put together a branding plan to give her business a consistent look and feel.
With the new design guidelines we were able to put together a new online newsletter template that is user-friendly and enables Vicki to make changes herself.
After branding was complete Vicki chose to go onto a support plan. She now no longer needs to worry about creating new images herself. If, for example, she needs a new advert for social media we can get that ready using the branding template. This leaves her free to concentrate on her business.
Let's see how we can help.