We're a team of specialists who have come together to help you refine your online presence and digital marketing strategy.
Through our creativity and technical knowledge we can bring your business the right website solutions. Giving you the freedom to focus on what you do best.
Collaboration brings results
We're a select team of consultants who bring our individual strengths to each project depending on its requirements. Whether it's design and digital strategy, SEO and Google expertise or content creation, between us we can provide what every project needs.  
Focussing on our own specialisms means we play to our strengths. And by working together we bring out the best in one another and therefore the best for each project. 
We always tailor our plans and designs to each individual or business, providing a personal service unique to you, while keeping the bigger digital picture clearly in sight.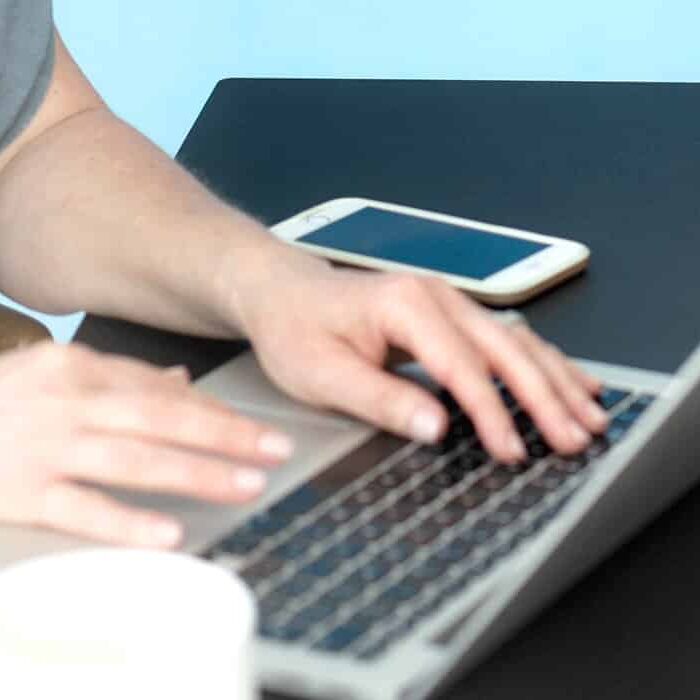 Experience
Together we have a wealth of experience across many sectors. We bring all those talents under one roof to offer you a complete range of professional services.
Results
Once your website is working optimally, your business will reap a return on your investment. Let us take care of your website and digital marketing so you can take care of your business.
No-jargon
We're big fans of plain English and are on a mission to demystify the webworld. Better understanding means better results – and that means better projects. 
Flexibility
We know that everyone's needs are different, so we offer various levels of support for your website and digital marketing. Choose one that suits your requirements and watch your business flourish.
Hassle Free
From strategy, branding, web design and build to SEO content and WordPress hosting, we can take care of everything needed to build and maintain your website. Leave it in our capable hands.
Approachable
We're the friendly and approachable face of digital marketing. We like to build great working relationships with our clients, believing that the very best work is done through collaboration.
Digital Strategy, Branding, Websites, SEO
Starting her career building websites in notepad back in the 1990s, Nic's worked on a wide range of small and large-scale web projects.
In 2015 Nic founded Individualise to help everyone get a great website.
Using her design background, technical expertise and experience in web producing, Nic can take your web project from design brief through to completion. She will build your website's functionality, create a look and feel, deal with technical issues and everything in between.
When not fiddling around on her large Apple Mac, Nic can be found helping out various community groups with their online presence – or having a digital break in her beloved campervan.

What we're about and what we stand for.
Understanding is King
Understand a client's business before we embark on any project is key. Knowing what you do, and what you want to achieve with your digital strategy, helps sets us on the right path and keeps us going when we hit obstacles. Listening to your needs is as important as communicating our ideas to you.
Communication is Queen
Relationships can only work through communication and projects are only as successful as the collaboration that underpins them. We always keep it simple and jargon-free. It's important to us that it's accessible and we always keep you informed about the process. 
Believe in the Process
Process offers structure and a guide when we are searching for a way in to any project, but we are careful not to try and fit a square peg into a round hole. We know it's important to allow for flexibility when needed – both with the process and also with our clients. Ultimately we are here to help you and to service your needs. 
Stay Curious
We are always learning and asking questions from our ourselves, our clients and our peers. We re-evaluate our business values, see where our work is leading us and think about the paths we want to take. We aim to stay agile and responsive to remain connected to our clients and the world around us.
Content, Digital Strategy, Branding
A former journalist with an eye for design, Monika began her career as an intern (or work experience as it was back then) at Vogue magazine.
She subsequently spent more than a decade writing about film and the arts before leaving London for an MA degree and family life.
Now she specialises in providing different kinds of content for a variety of clients. These include glossy lifestyle magazines, industry heavy hitters and local blogs. Over the last few years she has honed her blog writing skills and now has an understanding of the technical aspects of website writing and SEO she never dreamed possible. 
When not working with words, you'll find her in a yoga class or out Nordic Walking in Bristol's beautiful green spaces.
Websites, Ecommerce, Digital Marketing, SEO
With more than a decade of experience in web design, digital marketing and lead generation, Stuart is committed to helping clients build and grow their businesses online. His specialism is in SEO, eCommerce, WooCommerce, Google Analytics and more acronyms than you can shake a stick at. 
Marrying this technical expertise with his business acumen gives him the edge over other techies. Throw in his personal commitment and dedication to making sure your digital marketing is working just as hard as you are to bring in business, he is an invaluable member of the collaboration. 
He's also a seriously nice guy. Who wouldn't want him on their team?
Let's see how we can help get your website and digital marketing on track
As a small but perfectly formed website design agency, at Individualise we like to think that we embody the spirit of our home city.
Read more

→